Undergraduate Research and Awards
Each year the Department of History awards a few scholarships and awards to its accomplished majors. These range from scholarships for promising students with established financial need to awards for excellent honors or 696 theses. Awards will be announced at our Annual Graduation ceremony, which takes place in May. In order to be considered for these scholarships and awards, you must be a history major and will need to submit an application. Some awards and scholarships require a statement or additional materials, as explained in the application form.
We also encourage history majors to apply for undergraduate research awards. Successful history majors have used these awards to conduct research for senior theses in locales as far flung as Africa and France, or closer to home in regional and national archives. If you are studying a less commonly taught foreign language, you may also be able to apply for a prestigious FLAS (Foreign Language Area Studies) fellowship. Several history majors have won these awards, which cover tuition for the academic year or a summer language program.
Undergraduate Research Journal for the Humanities
Zenith! Undergraduate Research Journal for the Humanities is a student-run, student-reviewed, and student-published annual academic journal featuring work from History students and undergraduates from across the Humanities.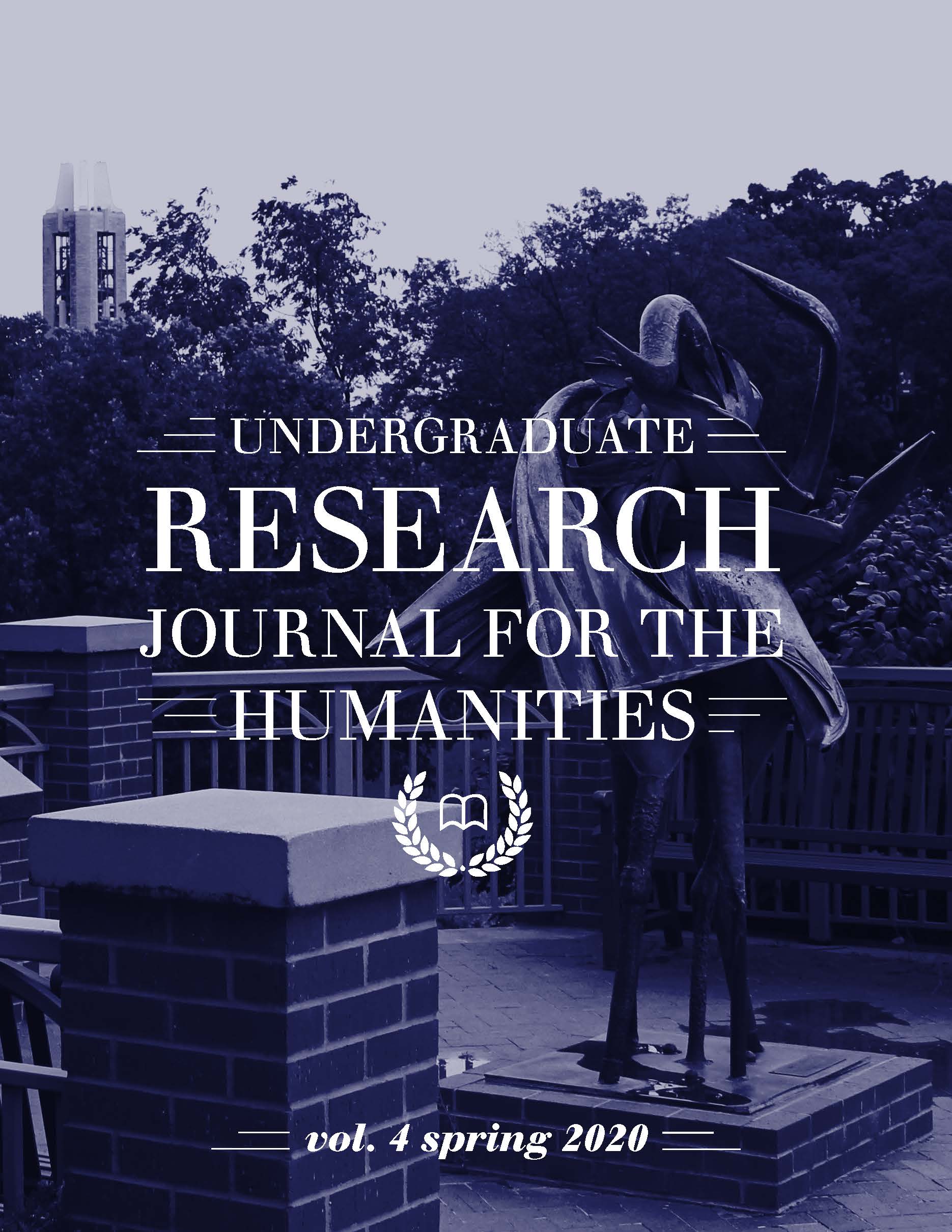 Past Honors Theses
Jessica Blom, "The M*A*S*H ERA: Television and the Equal Rights Movement" (2021) | Thesis Advisor: 
Abigail Byrd, "Directing Death: The Professionalization of Death Care in Urban Kansas' Black Communities" (2021) | Thesis Advisor: Professor Shawn Alexander
Austin Childs, "'Civil Rights Divided: Geopolitics of Black Transnationalism and 'The Palestine Problem'" 
Riana Simone Henderson, "The New Negro Woman: African-American Womanhood, Respectability, and Power in the Early Twentieth Century"  (2022) | Thesis Advisor: Professor Kim Warren
Anna L. Jacobson, "Lead, Leases, and Lies: Land and Power on the Quapaw Reservation in the early 20th century" (2021)
Morgan Kurtz, "The Luck of the Archives: An Examination of the Unusual Journey of the Colonel Hopkins Collection" (2022) | Thesis Advisor: Professor Marie Brown
Caleb Luck, "Humanitarian Aid or Western Manipulation? Interpretations of the United Nations Relief and Works Agency in Jordan from 1979-1991" (2021) | Thesis Advisor: Professor Marie Brown
Joseph M. Mirakian, "Questions, Answers, and the American Dream: A Cultural History of the Quiz Show" (2022) | Thesis Advisor: Professor Jonathan Hagel
Mamie Lucille Murphy, "From Brick to Marble: Imperial Narrative and the Temple of Augustan Concord"  (2022) | Thesis Advisor: Professor Philip Stinson
Katherine Taylor Price, "Empire, Authenticity, and Urban Imagination at the 1906 Marseille Colonial Exposition" (2022) | Thesis Advisor: Professor Andrew Denning
Haylee Rose, "A Toast to Volstead: Neoliberal Hollywood's Re-interpretation of the Great Depression in Gangster Films from 1980-2008" (2022) | Thesis Advisor: Professor Jonathan Hagel
Kaman Simmons, "Climate, Clans, and Capitalism: Structural Change in Somalia Since Independence" (2021)
Sloan Mae Sprau, "Towing the Line: The State of Minnesota's Dichotomy as Both a Regulator and Promoter of Sportfishing" (2022) | Thesis Advisor: Professor Andrew Isenberg
Logan Woodyard Stuart, "Agricultural Higher Education in China: A Mirror to the 20th Century's Shifting Political Landscapes" (2021)