Pursue a Doctoral Degree
The mission of our doctoral program in History is to train the next generation of historians to the highest professional standards in our discipline, from which they can pursue careers in academia, information management, public history, and the non-profit sector, among others. Earning a KU Ph.D. in History requires a mastery of research skills, including the ability to contextualize and interpret primary sources, knowledge of the languages relevant to one's research, and the ability to develop an original historical argument that contributes to the historiography of one's field. Moreover, a KU Ph.D. in History certifies that students can communicate complex ideas persuasively in writing and orally. It also attests to the readiness of a graduate of our program to teach history and advise undergraduates at the level of the university classroom and to train graduate students. 
Research in Your Field
Our program privileges advanced training in History that prepares and encourages students to research and write "across and between" conventionally-defined historiographical fields. To develop such a research program, students read in geographic, chronological, and thematic fields. Fields may be geographic, chronological, and/or thematic to provide maximum flexibility. Ph.D. students designate one major and two minor fields in consultation with their primary advisor and advisory committee.
Achieve Success
The success of this structure is borne out by the achievements of our students. In their time at KU, current graduate students have won prestigious fellowships from the National Science Foundation, American Council of Learned Societies and Fulbright (among numerous others) and published in international journals including Diplomatic History, Agricultural History, Environment and History, Western Historical Quarterly, Soviet and Post-Soviet Review, and The Americas. They conduct research in Japan, Brazil, Lithuania, China, the Czech Republic, Mexico, Spain, Korea, Russia, the United Kingdom, and every region of the United States.
Fund Your Research
All students who are admitted into the Ph.D. program for full-time study, except those who have secured guaranteed external institutional funding, are provided with 5 years of funding in the form of a fellowship, teaching, or research position. International students whose native language is not English are eligible to hold a GTA appointment, provided they meet the University's and the Department's standards for written and spoken English. Applicants who indicate that they are seeking Department funding will be considered automatically for nomination for University-wide fellowships and grants for entering graduate students. The Office of Graduate Studies offers a limited number of fellowships and supplemental scholarships for first-year students. Graduate students in African, East Asian, Latin American, and Russian/Eastern European history are strongly urged to apply simultaneously for Foreign Language and Area Studies (FLAS) fellowships from the appropriate KU Area Studies centers. FLAS fellowships provide recipients with tuition remission and a stipend while they pursue their degree program and enroll in formal language study.
Careers
Professional historians pursue a variety of careers. Recent Ph.D. graduates of the KU History Department hold tenured or tenure-track positions at research universities, liberal arts colleges, and community colleges; they work in university administration; they take positions for federal, state, and local governments; they work in archives, museums, and think tanks. The changing nature of the academic job market demands that even those graduate students who wish to pursue academic employment are advised to consider non-academic career tracks. Through discussions with faculty, visitors to the campus, and discussions with fellow graduate students and colleagues from other institutions (both academic and non-academic), students become familiar with the variety of career opportunities provided by a Ph.D. in History.
 In this age of declining academic opportunity, KU is especially keen to offer every professional advantage to our graduate students and alumni. Consequently, we work consistently to ensure that our students present the best possible intellectual content and professional performance. Faculty and other graduate students critique and workshop papers, article submissions, research methods, job letters, CVs, public presentations, and job talks at every step of the process, ensuring that when our graduates leave Mount Oread they are prepared to master any professional challenge.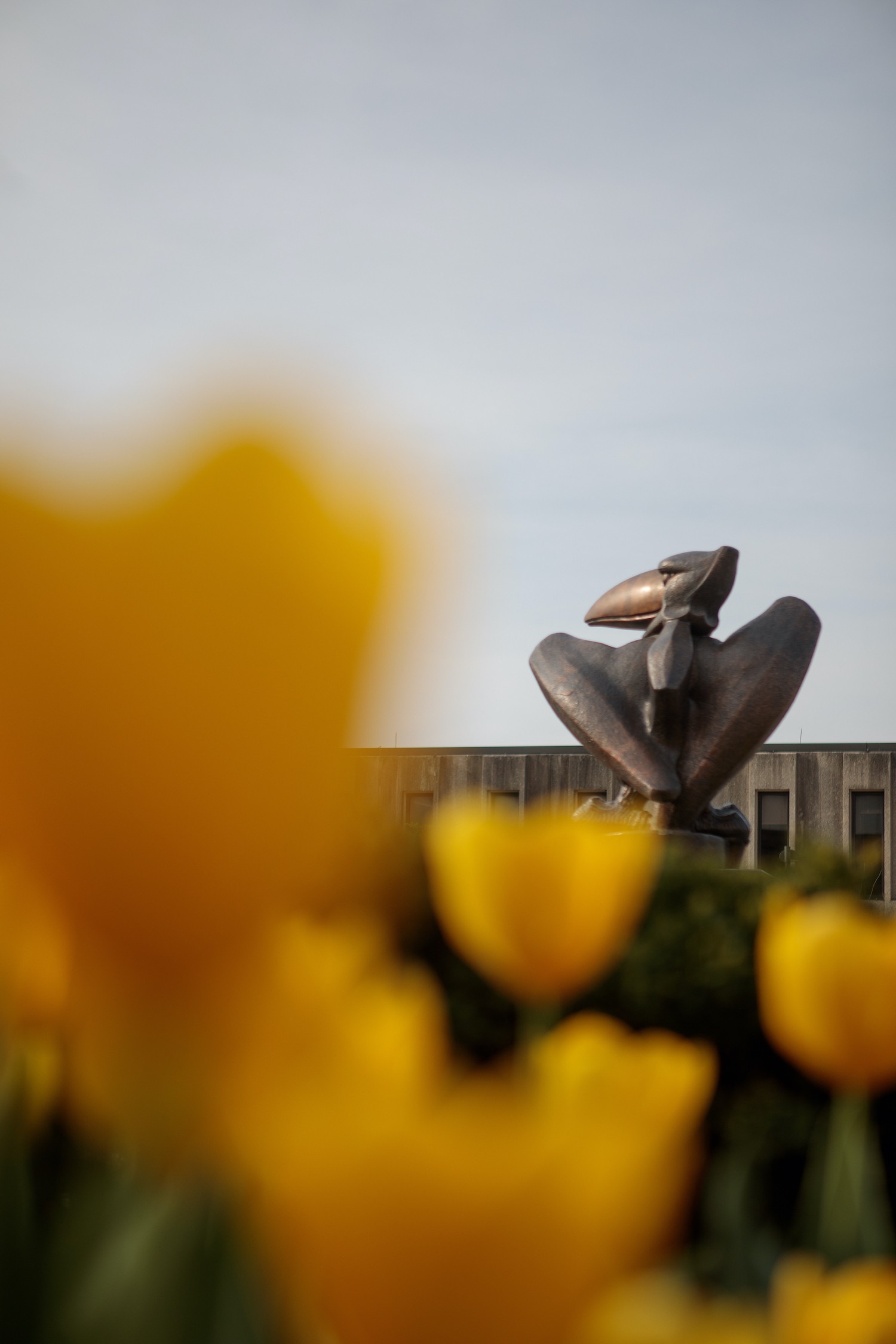 Many students enter the graduate program at the University of Kansas after completing an undergraduate degree in History and, if they are pursuing doctoral work, perhaps, even a Master's degree. Others have training in related fields. Regardless, applicants are expected to demonstrate competence in the foundational skills of historical thinking, research, and writing. Moreover, students who are applying in fields where the primary research language is not English must also show sufficient capacity in the primary research language in their proposed field in order to demonstrate proficiency in their first year in Department's graduate program.
Under  Department of History rules, applicants must have a minimum undergraduate GPA of 3.0 on a 4-point scale in order to qualify for regular admission. Most successful applicants have undergraduate GPAs significantly above the minimum. Preference in admissions decisions will be given to applicants who do not yet possess the terminal degree in a humanities discipline.
In History at KU, we privilege high-quality graduate advising and mentorship at every stage of a student's interaction with our department. As such, our application processes for the M.A. and Ph.D. are geared towards ensuring the best possible fit between faculty and graduate students. Graduate applicants who seek to study at the University of Kansas are required to correspond with at least one prospective faculty advisor well in advance of the application deadline. On the most basic level, these preliminary contacts with faculty give applicants a sense of whether or not the prospective advisor is currently taking new students. More than this, these conversations offer candidates for admission a better sense of how they might fit into the program at KU. Our admissions process is designed to educate prospective students about what studying at KU would really be like and about the resources the Department and University possess in their areas of interest, as well as offering an opportunity to get to know some of the people they'd be working with during their time here. Moreover, the early establishment of a relationship between prospective faculty and applicant permits students to refine their applications to better articulate the candidate's fit with our program. The prospective faculty advisor will be able to more effectively advocate for the applicant's candidacy based upon this correspondence.
Once candidates for admission have established correspondence with at least one prospective advisor, they must complete the online application through the KU Office of Graduate Admission. International or domestic applicants who are non-native speakers of English should carefully review Graduate Studies' English Proficiency Requirements. 
The application deadline is December 15 for all applicants. International applicants please schedule the TOEFL exam with this deadline in mind—scores must be received by the application deadline.
The application comprises the following:
Statement of Academic Objectives (two pages, double-spaced), including a clear plan for graduate research in a specific field of study. This statement should be largely academic rather than biographical and should achieve the following objectives:

Suggest a potential direction for your research at KU as concretely as possible;
Outline how you see a Ph.D. or M.A./Ph.D. in History fitting into your broad career goals; and
Identify specific chronological, geographical, and thematic areas of interest

Curriculum Vitae
Writing Sample (maximum twenty-five pages, double-spaced). The Department is interested in reviewing the best-crafted, most persuasively argued writing sample that applicants are able to provide. Such papers are often derived from an upper-level undergraduate history class in which the student conducted independent research and employed both primary and secondary sources. 
GRE Scores are not required
Official Transcript from each institution that has granted you a degree, or at which you are currently enrolled
Three letters of recommendation – The letters will be directly uploaded online directly by those who write the recommendations
Please note that documents, including a writing sample and transcripts, should be uploaded to the application. Applicants should not send hard copies of application materials to the Department of History.
When you submit your online application, it is made available to the Department of History for review, yet it is the applicant's responsibility to ensure the Office of Graduate Studies has received all materials by the deadline. The Department of History Graduate Office cannot process your application and move it forward for consideration by the Graduate Committee until all materials have been received. The Department of History reviews applications for completeness, and the Graduate Academic Advisor will contact you if your application is not complete.
Spring
If your first language is not English, arrange to take the TOEFL.
Contact your undergraduate or Master's advisor to discuss your interests. Ask them about general application practices and specific universities that specialize in your areas of interest.
Summer
Research the schools your advisor recommended. Take a look at the faculty pages and note professors whose interests align with your own, aiming for two or three professors whose interests overlap with yours. Acquaint yourself with their current research by checking out and reading their most recent published works.
Familiarize yourself with the admissions process and deadlines for the schools to which you have chosen to apply. Begin gathering the required application materials (GRE/TOEFL scores, academic transcripts, writing sample, etc.)
Begin writing your statement of purpose. Have GRE/TOEFL scores and academic transcripts sent to your preferred institutions. They will be put on file until your application is complete.
September
Email two to three faculty at your preferred institutions working in the areas of your interest. The discussions you begin with faculty are important in admissions decisions, as the department will only admit students whom faculty members believe they can advise well.
Contact individuals acquainted with your academic work and ask if they would be willing to write letters of recommendation on your behalf.  During the online application you will be asked to submit the names and contact information for your recommenders. You should give your recommenders a minimum of one-month notice before the application deadline.
October
Check that your preferred institutions have received the required TOEFL scores and academic transcripts.
November/December
Complete revisions of all required documents such as your statement of purpose and writing sample
Contact recommenders to ensure they have submitted recommendations.
Submit your application in advance of the December 15 deadline.
Learn More
Check out recent dissertations, apply to the program or contact a Graduate advisor.