HIST 394: Made in China: Chinese Business History
---
Instructor: Megan Greene
Made in China: Chinese Business History

Day & Time:
Online | 2nd Half

Fulfills:
KU Core Goal 4.2
Category II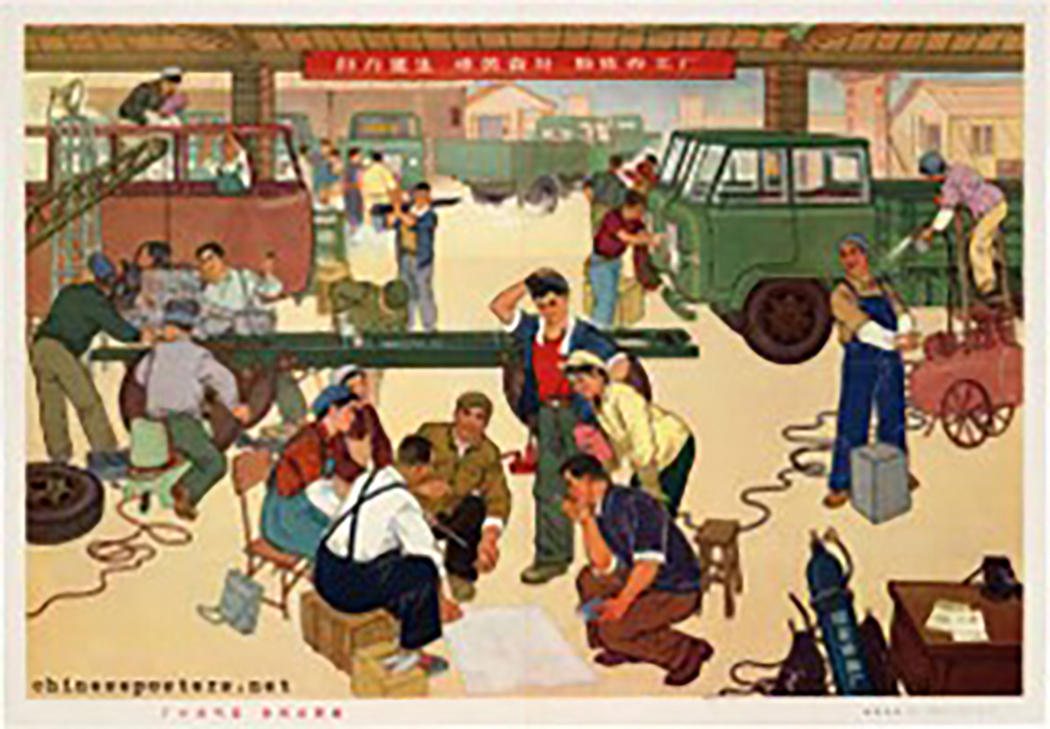 Made in China: Chinese Business History
This course on China's Communist revolution considers the evolution of Maoism, or Chinese Communism, from its ideological origins through its implementation during and after the Chinese Communist revolution and examines the ways in which Chinese Communism has changed in the period since Mao's death. The course focuses mainly on the major Maoist movements of the 1940s-70s such as Land Reform, the Great Leap Forward, the Cultural Revolution, and the cult of Mao. It also looks at the globalization of Maoism by examining examples of other Maoist revolutions and revolutionaries in places like the US, Cambodia, and Peru.

HIST 397 will mostly operate as a very interactive discussion course. Discussions will center on course readings. In addition to two complete memoirs, you will also read short primary sources and excerpts from scholarly works that are posted on Blackboard. Most of these readings are pretty engaging and a lot of them are primary sources written by people who participated in the events we will be discussing. Written work for the class will focus on the production of an 8-10 page research paper on a subject of your choice. 

You will write two short papers that serve as building blocks towards the research paper. The course also has a midterm and a final.
HIST 397 course satisfies Goals 1.1 and 4.2 of the KU Core.