HIST. 129 History of US After the Civil War
---
Instructor: Sheyda Jahanbani
Day & Time:
Mondays/Wednesday
1:00 PM - 1:50 PM

Category Fulfillment: I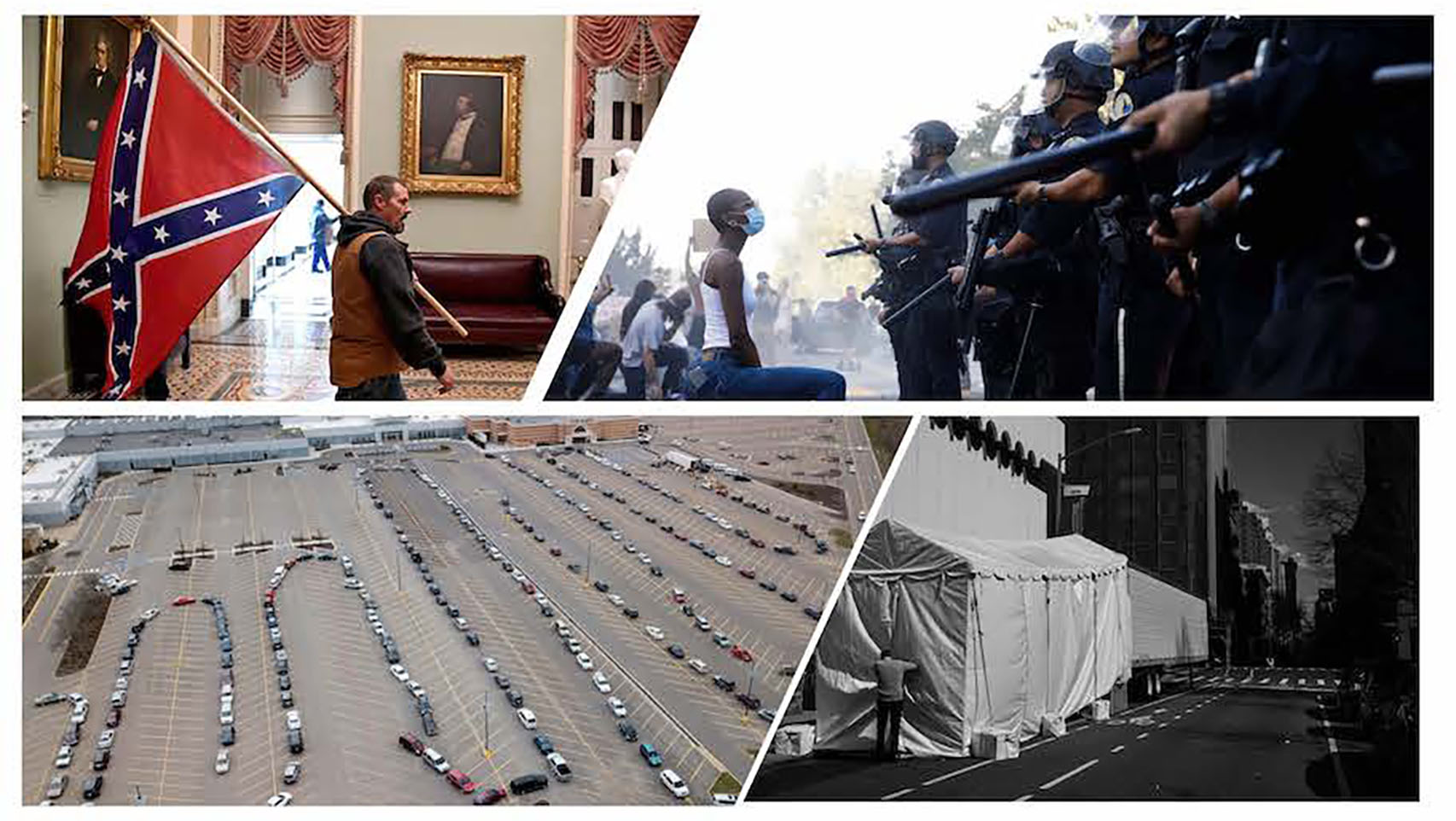 Modern American History 
2020 was—in my professional opinion as a history professor—a completely bananas year! As a society, we experienced a political crisis, a pandemic, an economic catastrophe, and a moral reckoning over Black lives all in the same 365-day period. This has been a dizzying, disturbing time. One of the few things that have gotten me through the past two years with my sanity intact is the realization that human beings not so very different from me have lived through very similar things before and that they have endured and learned and sometimes grown as a result. Through interactive class discussion, this is the perspective I want to share with you this semester. 
We will explore four events that all happened in 2020 and trace their historical roots. We'll focus on political polarization and constitutional crisis, the impacts of a deadly pandemic on American society and culture, the way that Americans have made sense of mass unemployment and economic crisis, and the means by which we have all tried to figure out how to build a country that lives up to its ideals of equality and justice despite a violent legacy of racial violence. 
I'm making an argument, in this class, for the usefulness of history, not because learning history will "keep us from repeating the mistakes of the past" (because, um, it hasn't and probably never will…) but because learning how historians approach the past gives you some amazing tools that can help you make sense of yourself and the world around you in the present. Learn some stuff you can take home for Winter Break and start interesting conversations!
Average weekly workload: 2-3 hours plus class time in-person