Upcoming Events
---

A Front Row Seat to History | The Last Freedom Rider: Joan Browning | Tuesday April 18th from 4:00 pm to 6:30 pm
Join Dr. David Trowbridge's class in 4008 Wescoe Hall on Tuesday April 18th from 4:00 pm to 6:30 pm to meet Freedom Rider, Joan Browning.

Joan Browning participated in the sit-in movement, picketed segregated stores and facilities, and was the "last Freedom Rider," the final person selected to join the last Freedom Ride of 1961. She is one of nine southern women who joined the Freedom Rides, and her chapter "Shiloh Witness," in Deep in Our Hearts: Nine White Women in the Freedom Movement ,tells her journey and some of the unique experiences and challenges women faced in the 1960s. More information about Joan's involvement in the movement can be found in the Civil Rights Digital Library in the link below.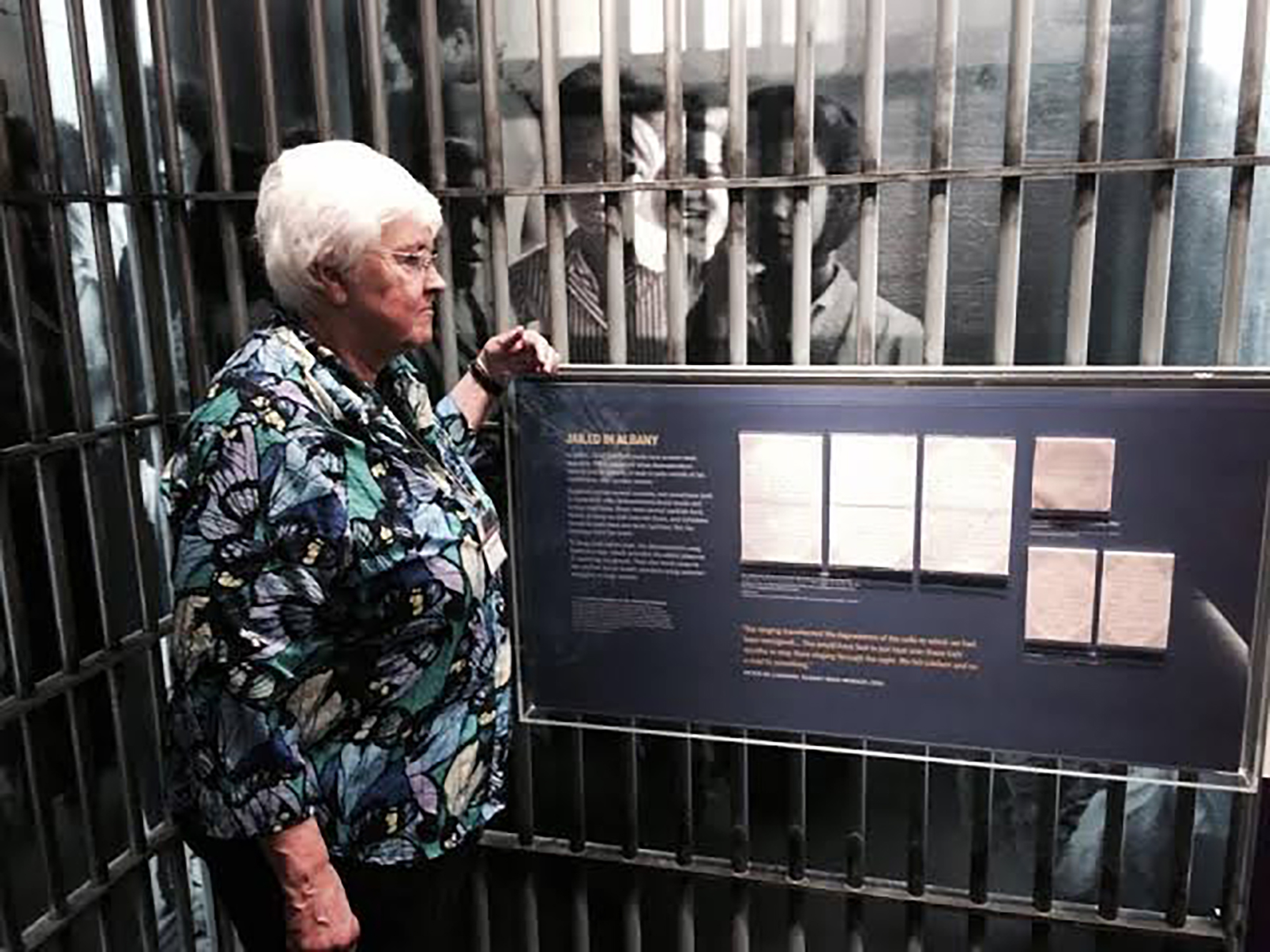 Hall Center for Humanities Resident Fellows Speaker Series: Dr. Elaine Nelson | Thursday, April 20th @ 12:00 PM - 1:30 PM
Join us in attending the talk of Assistant Professor of History, Elaine Nelson, as she presents "Dreams and Dust in the Black Hills: Tourism, Performance, and the American West in National Memory" as part of Hall Center's Resident Fellows Speaker Series.

"Dreams and Dust" reveals new insights about the transformation of the Black Hills, from a land promised to the Lakota Nation to a land of promise for America. This presentation delves into the complex history of the Black Hills and the roles that travel and myth played in America's invasion and occupation of the region. This history set the stage for an aggressive booster campaign in the nineteenth century, which resulted in settler expansion into the Black Hills and the creation of a series of U.S. federal-Indian policies, treaties, and land appropriations. The Black Hills tourism industry exploited Indigenous lands and revised history to produce a celebratory narrative of Manifest Destiny, convincing audiences from around the world to visit. Employing the iconic Black Hills gold dust to appeal to American dreams of exceptionalism, these views of U.S. national identity (now carved in stone) remain controversial today.