Robert K. DeKosky
---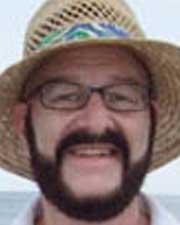 Biography
—
Bob DeKosky was a member of the History Department Faculty at KU from 1977 to 2011. He taught most frequently a two-semester survey in the History of Science, and upper division courses on The Early-Modern Scientific Revolution, The History of Chemistry, and History of Science in the United States.
DeKosky's research has focused primarily on the modern physical sciences—astronomy-cosmology and physics during the early-modern Scientific Revolution in Western Europe, aspects of chemistry and physics in the latter 19th century, and the 20th-century impact of electronic techniques on chemical analysis (e.g., X-ray fluorescence in the latter 20th century).
Selected Publications
—
Knowledge and Cosmos: Development and Decline of the Medieval Perspective (University Press of America, 1979), a synthetic treatment of relations among astronomy, cosmology, physics, and matter theory during the early-modern Scientific Revolution.
A series of articles in The British Journal for the History of Science, Isis, Annals of Science, and Ambix on late 19th-century chemistry and physics focusing on spectroscopy and the work of Sir William Crookes in physics and chemistry.
"Developing Chemical Instrumentation for Environmental Use in the Late Twentieth Century: Detecting Lead in Paint Using Portable X-Ray Fluorescence Spectrometry" in Ambix, 56(2), July, 2009, 138-162.
Editorial oversight and an introductory essay in the section on "History of Science, Technology, and Medicine," in the American Historical Association Guide to Historical Literature, Vol. 1 (Oxford University Press, 1995), 77-121.
The Magic Lantern: A Guide to Audiovisual Resources for Teaching the History of Science, Technology, and Medicine (History of Science Society, 1997).
A co-edited collection of essays titled History of Science in NonWestern Traditions (History of Science Society, second edition, 2009).
"The Scientific Revolution," in Events that Changed the World in the Seventeenth Century, John Fielding and Frank Thackeray, editors (Greenwood Press, 1999), pp. 121-136.