Marta Vicente
---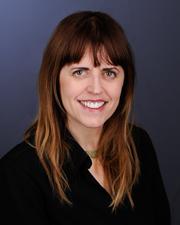 Professor
History of Women, Gender and Sexuality in Spain; European Women's History from the 1600s to the Present; Feminist Theory; Gender and Sexuality, Transgender History.
Contact Info
Blake Hall, Room 318B

Office Hours:
Tu. 2:30 p.m. - 4:00 p.m.

& By Appointment

---
Biography
—
After completing her first monograph Clothing the Spanish Empire Prof. Vicente (Ph.D. Johns Hopkins University, 1999) became interested in examining how notions of sex and gender were constructed in the eighteenth century. In 2017 she published Debating Sex and Gender in Eighteenth-Century Spain with Cambridge University Press. This book examines how medical controversies over individuals with ambiguous sexual and gender traits challenged early modern notions of sex and gender. After 1700, medical discoveries held the promise of resolving all mysteries about sex formation and establishing once and for all a clear-cut distinction between males and females. Yet, despite the euphoria of surgeons and anatomists, their discoveries failed to answer questions such as, why some men with "perfect" sexual organs acted like women, or why some women capable of giving birth looked like men. These unusual cases challenged a strictly medical explanation of sexuality, and led to debates about legal, philosophical, and social definitions of man and woman. Besides this monograph, recently published articles are "Pornography and the Spanish Inquisition: The Reading of Le Portier des Chartreux, a Forbidden Best Seller," and "Staging Femininity in Early Modern Spain." Currently she is completing her next book-length manuscript tentatively title Reinventing Nature: Transgender Narratives from the Inquisition to the Internet on transgender narratives across history, from 1500 to the present.
Research
—
History of women, gender and sexuality in Spain; European women's history from the 1600s to the present; feminist theory; gender and sexuality, transgender history.
Teaching
—
Professor Vicente teaches courses in History and Women, Gender and Sexuality Studies. She teaches graduate and undergraduate courses in European Women's History, History of Feminist Theory and History of Women and the Body.
Recent History Courses:
HIST 321: From Mystics to Feminists: Women's History in Europe 1600 to the Present
HIST 324: History of Women and the Body
HIST 649: History of Feminist Theory
HIST 696: Seminar in: Women, Gender, and Sexuality
Selected Publications
—
Books

Debating Sex and Gender in Eighteenth-Century Spain (Cambridge: Cambridge University Press, 2017).
Clothing the Spanish Empire: Families and the Calico Trade in the Early Modern Atlantic World  (New York: Palgrave MacMillan, 2006). 2010 Best First Book Prize awarded by the Association of Spanish and Portuguese Historical Studies.
with Luis Corteguera, eds., Women, Texts and Authority in the Early Modern Spanish World (Aldershot, UK: Ahsgate, 2003).

Articles