Hagith Sivan
---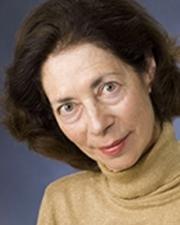 Biography
—
Hagith Sivan (Ph.D. Columbia University, 1983) has worked for decades along two main paths, the world of Late Antiquity and ancient Judaism. Currently she is hard at work on a large scale project on Jewish childhood in antiquity, a fascinating topic that has not yet received the attention it deserves. Her last book, Galla Placidia: The Last Roman Empress (2011) dealt with the curious and rather adventurous life of a Roman princess who married, in quick succession, a Gothic king and a Roman general. A coin of Galla was found in Belchin, a lovely archaeological site about an hour from Sofia, Bulgaria, which Hagith visited in May 2013. Her Palestine in Late Antiquity (2008) dealt with the crucial transformation of this Roman province from a Christianized "holy land" to Islamic rule, not neglecting Samaritans, Jews, and pagans. Two other projects dealt with gender, the Hebrew Bible and ancient Judaism (Between Woman, Man and God: A New Interpretation of the Ten Commandments (2004); and Dinah's Daughters: Gender and Judaism from the Bible to Late Antiquity). She is a co-founder of the international series of conferences 'Shifting Frontiers in Late Antiquity.'
Teaching
—
Professor Sivan taught a range of courses relating to Roman history, Greek history, and the Middle East.
Past Courses:
HIST 390: Topics in: Alexander the Great: Myth and the Man
HIST 390: Topics in: Oedipus: From the Greek Myth to Freud and Beyond
HIST 507: Early Roman Empire
HIST 508: Later Roman Empire
HIST 510: Topics in: Cleopatra: Queen, Woman, Witch
Selected Publications
—
Pictorial "Paideia: Children in the Synagogue," The Oxford Handbook of Childhood and Education in the Classical World (Oxford University Press, December 2013).
"Between Gaza and Minorca: The (Un)Making of Minorities," Late Antiquity, Jews, Christians, and the Roman Empire: The Poetics of Power in Late Antiquity (Penn Press, September 2013).