Elizabeth Kuznesof
---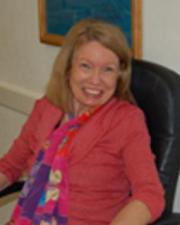 Biography
—
Professor Kuznesof (Ph.D. U.C. Berkeley, 1976) has focused on the relationship between families, women, children and the household economy in the history of Latin America. Her book Household Economy and Urban Development: Sᾶo Paulo 1765 to 1836 (Boulder, Westview Press, 1986) describes the transformation of the family and household in Sᾶo Paulo as the economy moves from a subsistence to an export economy. Articles have emphasized gender, race, childhood, migration and domestic service. Her current project is a history of childhood in Latin America. She has received support from the National Endowment for the Humanities, the Social Science Research Council, Fulbright, the Tinker Foundation and the Hall Center for the Humanities at KU.   
Teaching
—
Teaching:
Elizabeth Kuznesof taught courses focused on Latin America, Brazil, Women and Children, and Social and Economic History. She was honored with the Graduate and Professional Association of the University of Kansas Outstanding Mentor Award for 2002-2003 and the George and Eleanor Woodyard 2009 International Educator of the Year. She was Director of Latin American Studies from 1992-2010.
Past Courses:
HIST 372: Sex, Race and Violence in Latin America
HIST 579: History of Brazil
HIST 580: Economic History of Latin America
HIST 696: Seminar in: Citizenship and Race
HIST 827: Colloquium on Social History of Latin America
HIST 950: Seminar on Latin America
Selected Publications
—
"Domestic Service and Urbanization in Latin America from the Nineteenth Century to the Present," Proletarian and Gendered Mass Migrations: A Global Perspective on Continuities and Discontinuities from the 19th to the 21st edited by Dirk Hoerder and Amarjit Kaur (Leiden, Brill Publishing, 2013), 85-102.
Oxford Bibliographies Online "History of Childhood in Latin America" submitted September 2013.
"The House, the Street, and the Brothel: Gender in Latin American History," History of Women in the Americas, 2013.