Ryan Fullerton
---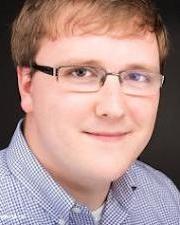 Biography
—
Ryan Fullerton currently teaches social studies at Ottawa Middle School (Ottawa, KS) and is pursuing the terminal MA in History. He previously received undergraduate degrees in Secondary Education and History from the University of Kansas. Fullerton's research interests are primarily in 20th-Century American environmental history and politics. Recently, this led him to explore the widespread popularity of state constitutional right-to-hunt amendments since 1996 and the role of interest groups in promoting these amendments. 
Outside of environmental history, he is interested in the history of American education, particularly in regard to the perspectives of students on social, political, and curricular changes in education, an interest derived from his professional experience as a public educator. 
Selected Publications
—
"'Any Kind of Added Protection': Interest Groups, Cultural Heritage, and theKansas Right-to-Hunt Amendment," Kansas History: A Journal of the Central Plains, 44 no. 2(Summer 2021).