Nishani Frazier
---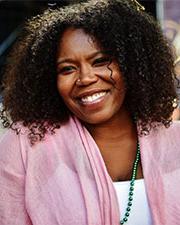 Interim Director, Museum Studies Program
Associate Professor of History & American Studies
African American History/Studies; American Freedom Movements; Black Freedom & Resistance; Oral History & Historical Methods; Social Movements; Digital History; Black Digital Humanities
Contact Info
Office Hours:
Wed. 2:00 p.m. - 5:00 p.m. (virtual)

---
Biography
—
Nishani Frazier is Associate Professor of American Studies and History at University of Kansas. Prior to University of Kansas, she held positions as Associate Curator of African American History and Archives at Western Reserve Historical Society (WRHS), Assistant to the Director of the Martin Luther King, Jr. Archives at the Martin Luther King Center for Nonviolent Social Change, and personal assistant for Dr. John Hope Franklin, before and during his tenure as chair of President Bill Clinton's advisory board on "One America".  
Her research interests include 1960s freedom movements, oral history, food, digital humanities, and black economic development. Nishani's recent book publication, Harambee City: The Congress of Racial Equality in Cleveland and the Rise of Black Power Populism, was released with an accompanying website also titled Harambee City. 
Dr. Frazier is currently working on a tasty new book called Cooking With Black Nationalism.
Read her more recent pieces here:
The Return of Black Political Power: How 1970s History Can Guide New Black Mayors Toward a Radical City
David Garrow, Martin Luther King, Jr., and the Politics of History
The FBI and the Mischaracterization of Bayard Rustin
You can follow her on Twitter at @SpelmanDiva or her website.
Research
—
Research
·   Black Freedom & Resistance
·   Oral History & Historical Methods
·   Social Movements
·   Black economic development/gentrification
·   Black Digital Humanities
·   Anything that catches my interest
Teaching
—
Teaching
·   African American History/Studies
·   American Freedom Movements
·   Oral History
·   Research Methods
·   Public History
·   Community Economic Development
·   Digital History
Selected Publications
—
Books
Freedom on My Mind: The Columbia Documentary History of the African American Experience, Manning Marable, Nishani Frazier, John McMillan, eds., (New York: Columbia University Press, 2003)

Harambee City: The Congress of Racial Equality in Cleveland, Ohio and the Rise of Black Power Populism (University of Arkansas Press, 2017)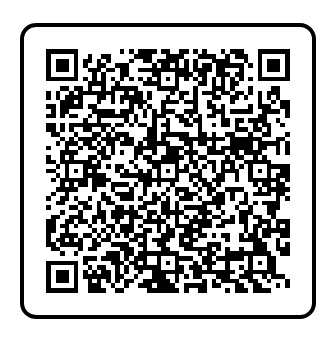 Learn more about Dr. Frazier's first book, Harambee City by scanning the QR above. For more information on Harambee City website, please visit the Harambee City Website. 
Policy Paper
"A 'New Direction': Community Wealth Building Black Community, Then and Now" Next System, October 2020.
 
Digital Humanities Projects
Voices of the Displaced: The Fight Over Sound and Space Gentrification - In progress
Harambee City: Black Economic Power and CORE in Cleveland
 
Published Articles & Chapters 
"We Love Through Time: A History of the Black Family," in Black Families: A Systems Approach, (San Diego: Cognella, 2020)
Nishani Frazier, Wesley Hogan, et al., "Pedagogical Tools for Teaching Civil Rights," FIRE!!!: The Multimedia Journal of Black Studies (September 2015) 
"The 'Other' Jim Jones: Rabbi David Hill, House of Israel, and Black American Religion in the Age of Peoples Temple," The Jonestown Report, Volume 14 (October 2012)
"A McDonald's That Reflects the Soul of a People: Hough Area Development Corporation in Cleveland, Ohio" in Laura Hill and Julia Rubig, eds., The Business of Black Power (Rochester, NY: University of Rochester Press: June 2012)
"Building a Black Nation: CORE, Black Power, and the Community Development Corporation Movement" in Manning Marable and Elizabeth Hinton, eds., The New Black History: Revisiting the Second Reconstruction (New York: Palgrave MacMillan Critical Black Studies Book Series, October 2011)
"To Die For the People: Prophecy and Death in the Rhetoric of Martin Luther King, Malcolm X, and Fred Hampton" in anthology Homegoings, Crossings, and Passings: Life and Death in the African Diaspora (New World African Press, August 2011)
Book and Film Reviews 
The Power to Heal: Medicare and The Civil Rights Revolution, H-FedHist, forthcoming 2020.
The Gentleman from Ohio by Louis Stokes, H-FedHist, January 2018.
Carry It On: The War on Poverty and the Civil Rights Movement in Alabama 1964-1972 by Youngblood Ashmore in Journal of American Ethnic History 30:4 (Summer 2011).
Many Minds, One Heart: SNCC's Dream for a New America by Wesley Hogan in Journal of African American History, Fall 2009.