Michael Hill
---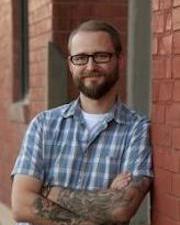 Contact Info
Wescoe Hall, Room 3633

Office Hours:
Mon./Wed. 8:00 a.m. - 9:00 a.m.

Tue. 1:30 p.m. - 2:30 pm

---
Biography
—
Before pursuing history, Michael Hill served in the U.S. Army from 2001-2007. After leaving the Army, Michael used the GI Bill to further his education, in the process discovering a passion for history. After earning master's degrees in theology and U.S. history, Michael earned his PhD in history from KU in 2022. In addition to teaching classes on American history, he also works for the Center for American History, which calls the KU History Department home. 
Education
—
Ph.D., University of Kansas, 2022
M.A., Adams State University, 2013
M.A., Fuller Theological Seminar, 2009
B.A., Adams State University, 2001
Selected Publications
—
"Imperial Stepping Stone: Bridging Continental and Overseas Empire in Alaska," in Diplomatic History (January 2020)
 "The Myth of Seward's Folly," in Western Historical Quarterly (Spring 2019) 
 "A Question of Treason? Confederate Generals and U.S. Army Post Names," in The Journal of America's Military Past (Winter 2019)