Joao Batista Nascimento Gregoire
---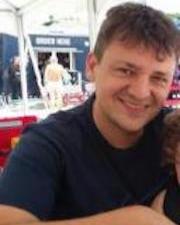 Biography
—
João Batista N. Gregoire was born in Rio Grande do Sul – Brazil. His dissertation "Fighting the Myth of Racial Democracy from Within –Black Political Action in Brazil (mid 1970s - early 2000s)," unearths the lives of historically ignored Afro-Brazilians to demonstrate their role in the attainment of groundbreaking corrective measures towards the fight against racial discrimination. It shifts the conventional focus from the federal government and places the origins of such revolutionary race-based reform within the realm of Black politics.
Selected Publications
—
Referred Journal Articles
 "The Challenges of the First Black Political Party in Brazil: Seeking Alliances in Unsympathetic Territory."Brasiliana: Journal for Brazilian Studies 9, no.1 (2020): 456-475.
"The Poor Need Money-Rethinking Poverty in Brazil's Post-Military Dictatorship." The Latin Americanist 65, no. 2 (2021): 187-206.
"The Forgotten Voices of Democracy: Black Political Activism under Brazil's Military Rule." The Black Scholar (Under Review).
Book Review
Review of Estilo Avatar: Nestor Macedo e o Populismo no Meio Afro-Brasileiro by Petrônio Domingues, Varia Historia vol.37, no.73, January 2021.
Awards & Honors
—
National/International
Brazilian Studies Association (BRASA) – Jon Tolman Award, February 2022.
Conference on Latin American History (CLAH) – James R. Scobie Award for archival research. May 2020.
Predoctoral Fellowship – Carter G. Woodson Institute at the University of Virginia. August 2021-July 2023.
University:
Summer Research Scholarship: Fall 2022.
Hall Center for the Humanities Travel Grant: Fall 2021.
Graduate Student Travel Fund: Fall 2020.
Oppenheimer Scholarship for conducting exploratory research trip: Summer 2019.
Pre-Dissertation Travel Grant: Spring 2019.
Graduate Studies Research Support Award for conducting research on the history of cash-transfer programs in Brazil at Brown University: Summer 2018.
Oppenheimer Scholarship. Summer 2017.